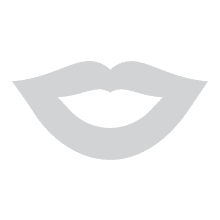 Cosmetic Dentistry
We will complete a cosmetic analysis of your teeth using scientific and artistic principles based on our comprehensive examinations and diagnostic records. We include patients in the diagnostic process and plan before beginning treatment and often utilize life-like wax mockups showing the shape and position for accurate analysis. Using computer imaging, we can preview the various possibilities for a patient's treatment.
Dental veneers are thin shells of porcelain bonded to teeth and often require minimal or no tooth reduction. Veneers can alter teeth' color, size, and shape, giving ideal esthetic and functional results. When applied over the surface of a tooth, veneers can cover worn tooth enamel, uneven tooth alignment or spacing, and chips or cracks. Dental veneers fall into the category of cosmetic dentistry because they create a bright, esthetically pleasing smile with beautifully aligned and properly shaped teeth. The translucent ceramic quality of today's veneers provides a more natural look than ever!
Lumineers by Cerinate are porcelain veneers that may not require anesthetic, need no drilling, and cause little to no discomfort. Northern Westchester Dental Care can apply these contact lens-thin "smile shapers" to teeth without any grinding or shaving, transforming teeth into a naturally beautiful smile that looks amazing.
Teeth whitening is one of the easiest and most gratifying techniques available. We treat our patients with both in-office whitening and take-home kits depending on the current status of the teeth and desired outcomes. The in-office procedure is safe and produces immediate results. It is possible to get up to 10 shades lighter!
Six million people in the U.S. have no teeth in one or both arches, and most are unaware of what dentistry offers. One hundred twenty million people have lost one or more teeth. Dental implants are the answer to missing teeth. They are biocompatible, made of surgical-grade titanium, and manufactured substitutes to replace missing tooth roots.
Implants come in various shapes and sizes to address individual needs. Most are cylinders placed into the bone and allowed to heal undisturbed while the bone heals around them, locking them in like an anchor. After a few months, the implants are used as a foundation for replacing the missing teeth. In some cases, "Immediate Implants" are placed, and temporary teeth are put in the SAME DAY! Drs. Seth and Dana Keiles have in-depth training in implants and have placed and restored over a thousand implants for patients over the past 20 years.